---
                                                                                                     Jolee Wilke–Director and 5-day 4-year old teacher

My name is Jolee Wilke. I am married and have two daughters that are married. I have four granddaughters that give me so much joy and love.
I have been a member of St. John's Lutheran Church since 1989. I have taught Sunday School and VBS over the years.
I have a Bachelor's Degree in early childhood education and have been teaching since 2009.
I live on acreage and love the outdoors, such as hiking, fishing, boating, and hanging out with my dog Jack. Most importantly, doing things with my family, whatever it is, is my favorite.
I love teaching children about God! My focus as a teacher is to teach children to have fun while learning. If they start school having fun and learning at the same time, I have succeeded!
Shannon Lorenz–Preschool teacher for the 3-year-old class and almost 3's.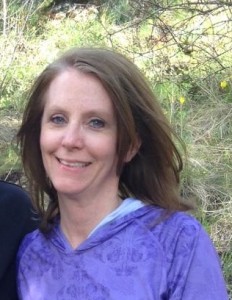 My name is Shannon Lorenz.  I have been married to my husband, Aaron, for 22 years.  We have four children, Molly(21), Ryan (18), Connor (15), and Anna (12).  I grew up in Spokane and spent ten years living in South Dakota, and Minnesota, before m
oving back to Spokane in 1997.
Both of my boys play baseball, so in the spring and summer months, I spend a lot of my time at the ball field with my family enjoying their games.  I also enjoy quilting, hiking, and spending time on our boat on Lake Coeur d' Alene.
I am a member of Beautiful Savior Lutheran Church.  I taught four-year-old Sunday School for many years, as well as helping with vacation Bible school, and youth group activities.
I have worked for Spokane Public Schools as a teacher's aid for the past five years.  I started working at Meadowlane Christian School in March of 2014. I have an AA in Early Childhood Education.   I have really enjoyed being able to help children learn and grow, academically, socially, and spiritually.  It is so important for children to know that God loves them and that He will continue to love them and be with them throughout their lives.  I am looking forward to the start of a new school year, and getting to know all of the children and their families at Meadowlane!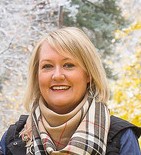 Lauren Cockerton teaches the Tuesday/Thursday 4-year old class and the Monday/Wednesday/Friday 4-year old class.

Hello! My name is Lauren Cockerton.  I am thrilled to be a staff member at Meadowlane Christian School.  For the past four years I have been an active member of the Meadowlane community, as a parent, a volunteer, and now an employee.  Working at Meadowlane has been a joy, I love working with the children and getting to know their families.
I have lived throughout Canada, England, and the United States.  My family and I moved to Spokane in 2013.  My husband, Jon and I have two boys.  We enjoy skiing, camping, and hiking.  We attend Summit Church.  Currently, I am working toward a degree in Early Childhood Education.  I have a Bachelors Degree in Interior Design from Weber State University.
As an early childhood educator, I feel it is invaluable that the students have a positive learning environment.  Within this environment, the students will be encouraged to grow spiritually, socially, emotionally, physically, and cognitively.  My goal as an educator is to maintain a uniform environment with stability for the students to learn and grow to their full potential.
Kristen Roberts  teaches kindergarten
My name is Kristen Roberts, and I am so pleased to be a part of Meadowlane Christian School as a kindergarten teacher.
We are a military family, but we think of Spokane as home. Myself, my husband Jeff and my children Owen (18), Ella (15), and Graham (5) adore Spokane and have proudly called it home for six years.
Working with children has always been a part of my life. A few years ago, I decided to finish the teaching degree I had started so long ago. I graduated from Western Governor's University in January 2019 after completing my student teaching in the Cheney School District at Windsor Elementary.
At Meadowlane kindergarten, I hope to encourage a cooperative learning environment. In that type of environment, students will be able to learn from their peers and me. I will lead by example in fostering loving, gentle, and forgiving relationships. As your child's teacher, I will offer grace when needed and always serve with humility and compassion.