---
Jolee Wilke–Director and Preschool teacher for the 4 year old class
My name is Jolee Wilke. I have two daughters Alecia (25) and Sara (23). I've been married for 25 years to a wonderful man, Jeff.
We live on acreage with horses, sheep, chickens, a dog, and cats. We've been raising sheep for 4-H and FFA kids for about 15 years. It is so fantastic to watch the kids take on the responsibility of working and doing so well at the shows, showing off their masterpieces.
I love to stay active, whether it's walking my dog, playing church softball, playing spike-n-dig with family and friends, fishing or biking with my daughters.
I have been a member of St. John's Lutheran Church since 1989 and have been teaching Sunday school at St. Johns since my daughters were very young. I love teaching the children about the Bible and all the wonderful things God does for all of us and all we have to look forward to.
Spring of 2012 I graduated with honors from Spokane falls Community Colleges Early Childhood Education and I am currently enrolled at Grand Canyon University working on my Bachelors in Elementary Education.
I started working at Meadowlane Christian School in 2010 as a teacher's assistant and in February of 2012 I became a Lead Teacher. I'm excited to share my knowledge with the students along with following their interests while teaching. As a teacher I believe teaching starts with trust and respect. After children know they have this, the learning can begin. I'm looking forward to the new school year. God Bless!!
Shannon Lorenz–Preschool teacher for the 3 year old class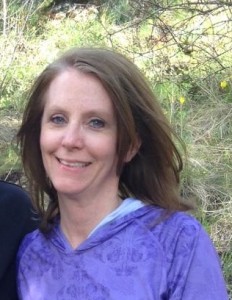 My name is Shannon Lorenz.  I have been married to my husband, Aaron, for 22 years.  We have four children, Molly(21), Ryan (18), Connor (15), and Anna (12).  I grew up in Spokane, and spent ten years living in South Dakota, and Minnesota, before moving back to Spokane in 1997.
Both of my boys play baseball, so in the spring and summer months I spend a lot of my time at the ball field with my family enjoying their games.  I also enjoy quilting, hiking, and spending time on our boat on Lake Coeur d' Alene.
I am a member of Beautiful Savior Lutheran Church.  I taught four year old Sunday School for many years, as well as helping with vacation Bible school, and youth group activities.
I have worked for Spokane Public Schools as a teacher's aid for the past five years.  I started working at Meadowlane Christian School in March of 2014. I am currently finishing up my Early Childhood degree at Spokane Falls Community College.   I have really enjoyed being able to help children learn and grow, academically, socially, and spiritually.  It is so important for children to know that God loves them and that He will continue to love them and be with them throughout their lives.  I am looking forward to the start of a new school year, and getting to know all of the children and their families at Meadowlane!
Pastor Brian
I've been married to my wife, Kay since 1982. We have one child, Beth who is a teacher and music director in Florida. We have moved a number of times back and forth around the country with my previous career as a broadcast meteorologist. We moved to Spokane in 2000. I started my formal ministry at St. John's in 2009. I have always been involved in church and school ministry having taught Bible, led Bible studies, and served in many other leadership positions within the church. In my spare time I enjoy playing tennis and I love to fish when time allows. I feel very blessed to be able to serve you here and hope that we would be a blessing to you.
Mrs. Albrecht – Librarian
I have been married to my husband, Brian since 1982. We have one child, Beth who is a teacher and music director in Florida. Having moved a number of times for Brian's job, I have stayed active in the schools that Beth attended, having served as a classroom volunteer, room mom, library assistant, preschool teacher and now in my current position as the librarian for Meadowlane Christian School. I have also been active in the church as a Sunday School teacher, Vacation Bible School Director and helping with church/school Fellowship. I play tennis, enjoy cooking, and handwork (quilting, crocheting, cross-stitch, needlepoint). I love books and hope to pass that love of reading on to each child.